Play, Create and Dream
When we play, enter into action forms , touch, smells, colors ... Through different objects, the child's imagination is prodigious how to make all dreams possible. Gradually, all the elements are creating figures, scenes and worlds where children experience feelings, get excited, live and dream.
In Kinuma, we have always sought objects that allow babies and children to create their own world and enjoy it. Since that 2007 when Núria and Markus were parents of their first baby, their goal was to find the tools that should enable it to meet all these expectations. The games and toys for their child should be of excellent quality, should be made of natural materials and organic, free play should provide infinite and, above all, should build an educational environment.
In pursuit of this type of specific toy, we have not wavered in our determination to see on first hand all the developments in the sector, selecting thousands of items that fit into our educational games line and might add value to children and girls who choose Kinuma to grow.
We remain a family business, of proximity, close to the customer. We listen to the advice and proposals for improvement that buyers provide us through our website and those who invest their free time taking a stroll through our store in Franqueses del Vallès to experiment and be current on educational toys.
For our part, we would like to continue doing so for a long time, because we would like to see their children, our children, your children play, create and dream.
With love,
Núria and Markus
kinuma.com
1.

Privacy Notice

kinuma.com is a spanish company based in Les Franqueses del Vallés, C/ Catalunya 56, 08520, Barcelona, Owner Nuria Vila Fortuny, N.I.F. ES-52159046Z.

kinuma.com has as one of its main objectives and priority service to offer a secure and confidential as possible while safeguarding the privacy of communications and personal data of its users. In any case, the most critical data that drives our website are your name and address. We do not seek financial data, given that the payment is not treated with our system, but by the bank transfer you do. Payment by credit cards is done through PayPal, a subsidiary of the bank group eBay. We have no access to their bank details in any case. For details PayPal security click on the appropriate logo on the home page.

Your information is stored on our systems to facilitate the entry into your account for future purchases, as well as to send you our newsletter.
2.

Data Protection Act Compliance

Kinuma.com 15/1.999 meets the Organic Law on the Protection of Personal Data and its regulations. Therefore, in the terms and conditions of service is requested pursuant user / a to your data is included in an automated file data. The user can exercise their rights of access, rectification, cancellation and opposition with regard to the processing of personal data. The exercise of such rights may be effected through info@kinuma.com address, or by accessing the web site www.kinuma.com. If you have any questions or to report any breach of the rules set out in this privacy statement, please get in touch with kinuma.com Through the following address info@kinuma.com.

Kinuma.com has security measures for guarantee security and confidentiality in the automated processing of personal data subject to the Act Órganica Data Protection 15/.1999.
3.

Intellectual property

All intellectual property rights for the content of this website, graphic design, images and source code are the exclusive property of Nuria VILA FORTUNY (NIF: 52159046Z), accounting for the exclusive rights to exploit them.
Their reproduction, distribution, public communication, in whole or in part without the express permission of Nuria VILA FORTUNY is stricktly prohibited. Also, all trade names, trademarks or distinctive signs of any kind on www.kinuma.com are protected by law.
4.

Use of cookies

Kinuma.com uses cookies. A cookie is a piece of information that is stored by your browser on the hard drive of your computer. Cookies used does not allow read data from your hard disk or read cookie files created by other vendors. Users can configure the browser to be notified on the screen of the receipt of cookies and to prevent the installation of cookies on your hard drive. Please refer to the instructions and manuals on your browser for more information on this.
5.

Links or links to other web sites

In kinuma.com website there are hundreds of links to other Web sites not managed by kinuma.com. These links , are included in each product to get to the Web that holds all the information about each of them. kinuma.com does not control over such sites, nor is responsible for their content.

The inclusion of links to other Web sites does not imply that kinuma.com promotes, endorses, guarantees or recommends that website. The links included in kinuma.com website are provided as the source of original information on the summary of the same shown in kinuma.com, without any assessment of the content, owners, or services or products offered them.
1.

Shipping costs

There are two possibilities for shipping:
Flat Rate: 4,50 Euros (free of charge for orders 50 Euros and more in Spanish Peninsula, 100 Euros for Portugal and 150 Euros Balearic Islands)
Shipments of standard orders are made the same day or the day after the confirmation or payment. Delivery is 1 to 2 business days (guaranteed for the Iberian Peninsula).
Delivery by courier goods to places outside of Spain Mainland (Balearic Islands) just as the rest of Europe and the world, have a higher shipping cost and delivery time than the rest of the Iberian Peninsula.
National Flat Rate for 24/48 hours:
Spain, Peninsula: 4,50 Euros      (Free shipping for orders of 50 euros and more)
Spain, Balearic Islands: 7,50 Euros      (Free shipping for orders of 150 Euros and more)
Canary Islands, Ceuta and Melilla: We do no shipments to this destinations.
If shipping is free, kinuma.com uses the service 24-72 hours (Peninsula, Balearic Islands).
*** If the customer wants to change the delivery address once the order has left our warehouse, this service will have a surcharge of 5 Euros. ***
International Rates:
Zone 1 - 8€ - Portugal (Free shipping for orders of 150 Euros and more)  
Zone 2 - 17€ - Belgium, Germany, Luxemburg, Holand and United Kingdom
Zone 3 - 21€ - France and Italy   
Zone 4 - 31€ - Austria, Denmark and Ireland 
Zona 5 - 33€ - Bulgaria, Czech Republic, Croacia, Finland, Estonia, Greece, Hungary, Latvia, Lithuania, Poland, Romania, Slovakia, Sloveniand Sweden
For other countries please contact us for delivery fees.
The expenses incurred by customs on arrival, will always be on charge of the customer.
No shipments are made to the Canary Islands, Ceuta and Melilla.
2.

Right of withdrawal

Article 44 of Law 7 / 1996 of 15 January, the Retail Trade, gives the Customer the right to revoke the order requested within 14 days of receipt, after notifying kinuma.com (by e-mail to: info@kinuma.com), with return of the price you'd pay for it.
The order should be returned with all the products you want to return and original product packaging in perfect condition.
If a product is defective, kinuma.com forward product to the customer at no additional cost or be refunded the cost of defective product.
3.

Product return for defects, defects produced in the shipment or error in shipping

If at the time of delivery can be seen in a visible and clear, without having to handle the packaging or shipping the product themselves, a product has defects caused by damage in transit or be seen in the same way, a error in the goods received, the customer must notify kinuma.com (by e-mail to: info@kinuma.com) within 48 hours of receipt of the order to encourage the return of the product concerned and replacing it with a new one or refund the price paid for it.

Returns must refer to the following address:
kinuma.com
C/ Holanda 10
Pol. Ind. Pla de Llerona
08520 Les Franqueses del Vallès
Barcelona, Spain.
1.

Validity
The shop kinuma.com offers products from different suppliers of high-quality wooden toys and games. With the shipment of the order, the buyer closes a contract with the online platform kinuma.com. The shop will offer only products of confidence manufacturers, but assumes no responsibility for problems of quality or delivery from the supplier.
2.

Contracting Party

The sales contract will be made with:

Kinuma.com
Owner: Nuria Vila Fortuny
C/ Catalunya 56
08520 Les Franqueses del Vallés, Barcelona

You can contact us for questions and complaints at the following email address: info@kinuma.com.
3.

Prices

Prices include VAT (21%). The orders over 50 euros will be sent with free shipping costs within Spain peninsula.
In addition to the prices for the product, there is a charge for the shipping costs and administration fees depending on the payment method.
4.

Technical details

Wood is a natural product, it means that it is a living material, and can react under extreme conditions. With moisture, wood can be delayed, and with a very dry environment can be contracted. With a proper use of the toy, you can enjoy your toy for a long time.
5.

Shipping and Delivery

Shipments will be in Spain, Portugal, European Union countries and the rest of the world (on demand). The service given will be with Halcourier, SEUR or Spanish Post.

Delivery with Flate Rate are within 24 to 48 hours and for European shipments from 3 to 7 working days. In other instances, the product page will inform about the delivery for the product. In the event that the product ordered can not be delivered within the stipulated period, you will be informed of the new delivery time. In that case, you may wait or cancel the order.

Orders over 50 Euros within the Spain Peninsula, 100 Euros to Portugal and 150 Euros to Balear Islands are sent with free of shipping charges. In the case of free shipment kinuma.com reserves the right to choose the company and transportation service, which can last up to 3 days.
6.

Guarantee

Suppliers guarantee the quality of the material and its processing. Objections must be informed within a maximum of 8 days of receipt. The defective products or incorrect articles will be replaced by others equal or equivalent to the product chosen.
7.

Payment Terms

The payment will be through different kinds of credit cards, PayPal online platform or bank transfer.
8.

Place of delivery and Jurisdiction

As a general rule orders will be delivered in a single shipment, but in the event that any item is not in stock, we can make partial shipments.
These terms shall be governed by the provisions of Spanish legislation. The place of performance for all rights and obligations is in the home direction of the consumer.
9.

Special Offers

Promotions, prices or special offers are valid until the end of Stock, size, color, ... If the request can not be delivered, we will get in contact with the customer.
10.

Intellectual property web www.kinuma.com

All intellectual property rights for the content of this website, graphic design, images and source code are the exclusive property of Nuria VILA FORTUNY (NIF: 52159046Z), accounting for the exclusive rights to exploit them.Their reproduction, distribution, public communication, in whole or in part without the express permission of Nuria VILA FORTUNY is prohibited. Also, all trade names, trademarks or distinctive signs of any kind on www.kinuma.com are protected by law.
11.

Acceptance of Terms of Use

When the customer makes an order, it means the acceptance of the terms of use described above.
Our commitment to

education centers

and

professionals
The experience gained over many years in the field of educational toy has led us to go ahead with a new project, in collaboration with professional experts who guide and advise us when selecting games and toys depicted within each learning need.
Most of the products in our catalog have been chosen for their educational characteristics, fully comply with the regulations and requirements of the environment of early childhood education and even, are ideal for training or cognitive functional recovery and elderly people.
In Kinuma, we approach all professionals responsible for a nursery, a school in Childhood or Elementary, a center for disabled people, a training or incentives with team-building activities, a day care center or nursing home for people with the elderly, etc.. If the center who manage or where work is looking quality educational material protruding from the "typical , usual classic" game or toy to entertain, in Kinuma we propose a catalog of specific products for each work area.
See our offer without compromise, choose the catalog that interests you and take advantage of our special conditions for companies and educational institutions.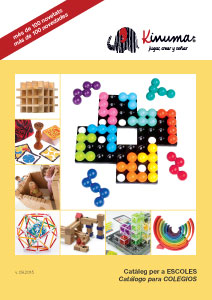 Request more

information or

digital

or

printed

copy

to email

info@kinuma.com

.

We would be happy

to teach

our selection

of products in

a workshop

to

prefesionales

of

your

center.
The catalogue is redacted in spanish and catalan.

Press mirror

In this section we have summarized a number of mentions in the press and other digital media.
If you click on the image, video or PDF clipping opens.
Octubre / 2014
ELLE kids - sección shopping online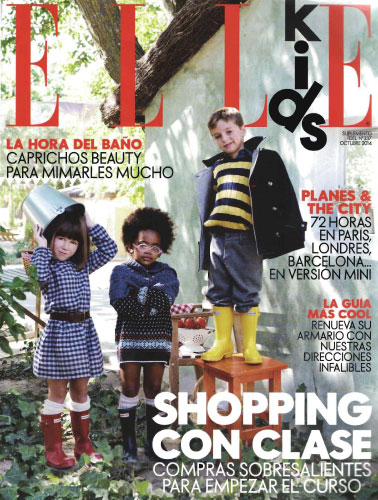 Mayo / 2014
El Periodico - exclusive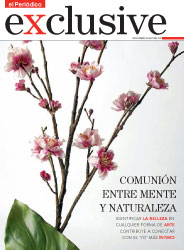 8 / Mayo / 2014
Magazine DIVENDRES en TV3
30 / Marzo / 2014
La Vanguardia - Cataluña emprende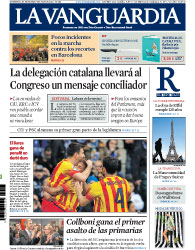 Marzo / 2014
Televisión local de Terrassa - emprendedores con Marisol de la Orden
Diciembre / 2013
El País - Blog De Mamás y De Papás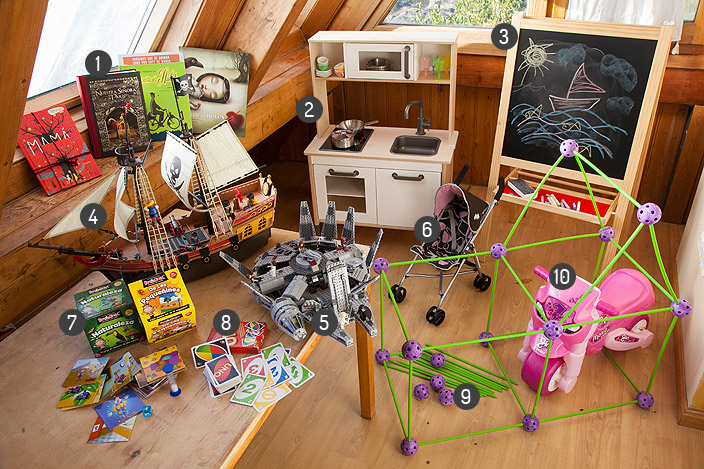 Abril / 2010
HOLA especial niños - bicicletas de aprendizaje sin pedales